21 Apr

Weddings in our new reality

With this past weekends announcement of no large weddings this summer, I am heartbroken for everyone hoping to host their large celebrations this summer – but glad in its clarity. Whether you are still thinking of 2020 in Bonnie Henry's words "think small" or wait until 2021 to host those large celebrations and hug your whole extended family. Or you decide to tie the knot in style on the Sunshine Coast just the two of you or a small group we can help.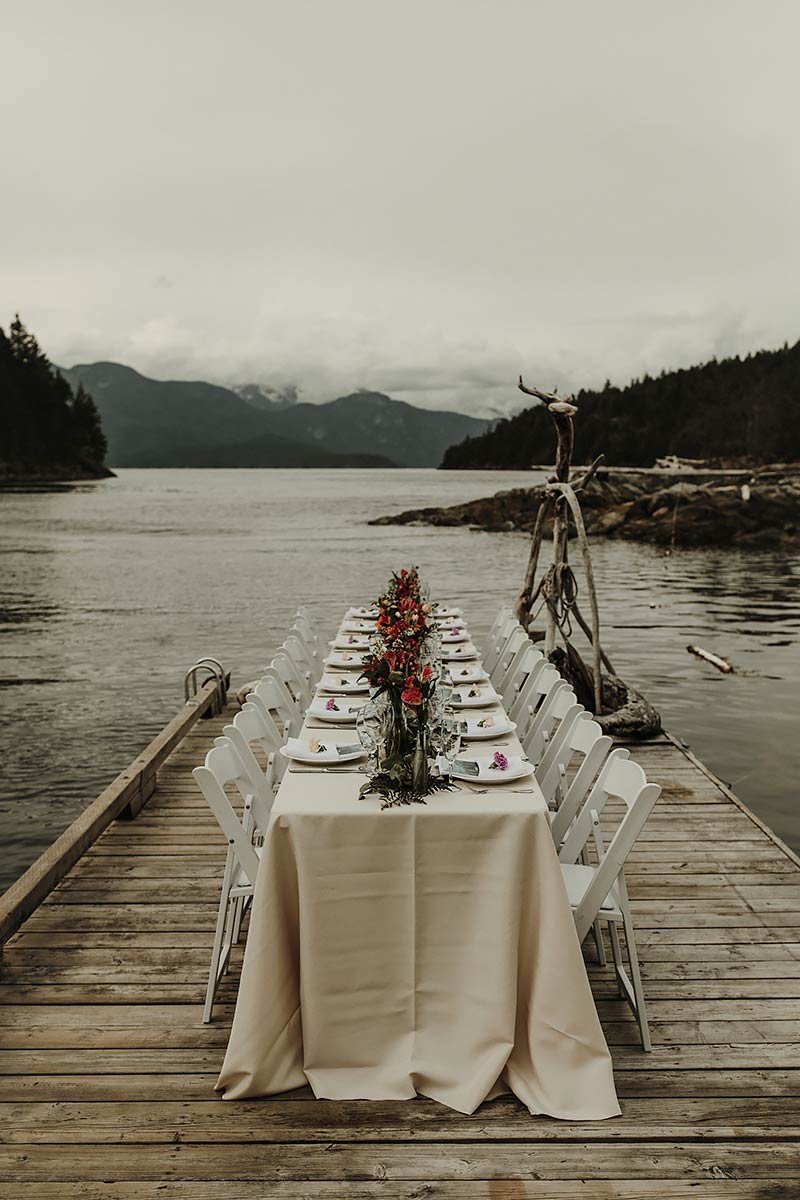 Photo Credit – Shari & Mike
My advice through this challenging time, and always has been this – have the wedding YOU want to have. If that feeling of seeing everyone important to both of you come together to celebrate in a way that happens once in a lifetime then have that wedding in 2021. You will have even more to celebrate when this is all a memory.
If you want to be able to chat personally and share stories with 12 of the people very closest to you in the whole world, then think small and have your wedding this year in a few months time. We have planned elopements and small weddings with VERY short notice, so there is still plenty of time to think small in 2020.
If you want to look into your new husband or wife's eyes and look around and hear nothing but mother nature then elope! With just a small handful of vendors surrounded by the ocean or the forest, reading vows to each other in a private intimate moment sounds perfect for you we should be able to do that soon.
Remember, there is still reason to celebrate and the wedding you pictured can still happen – but maybe just not right now. So what to do right now, just let the date go by? Elope? Celebrate with just a few close family and friends? (When restrictions are lifted of course).
At Coastal Weddings, we have planned hundreds of weddings on the Sunshine Coast and for some people, the perfect number is 2 and for some, the perfect number is 200, or a number somewhere in between but whatever you choose – the awesome feeling of celebrating your love can't change that just married feeling!
I agree that having to wade through all this sucks and let's all be mad, frustrated and sad together but let's keep planning for these events to happen the way you want them to happen – even if we have to wait a little while!
Thinking of a small wedding or elopement on the Sunshine Coast? We have been planning Sunshine Coast Weddings, big and small for 10 years and are here to help you. If you have other questions please do not hesitate to ask! Email us anytime melissa@coastalweddings.ca we would love to schedule a call to chat.
XO (from 6 feet away)
Melissa