28 Mar

Photo Booth Trends

The latest wedding trend is proving to be so popular that many feel it is more of a fixture than a fly-by-night fad for wedding receptions. The portable photo booth grew in popularity last year and is a trend that doesn't seem to be slowing for 2014. If anything, more bridal couples want a photobooth and guests almost expect there to be one.

"The photobooth really has the potential to become a mainstay at wedding receptions because it is so fun for guests," explains Sunshine coast wedding planner Melissa Tripp of Coastal Weddings & Events. In fact, the first photobooth was so popular she invested in a second to meet demand and still the calendar fills very quickly.
Chocolate fountains and personalized chocolate bar wedding favours were big trends in recent memory, but trendy foods and party favours don't get guests mingling and laughing the way a photobooth does. Add keepsake photos for guests plus great candid reception photos for bridal couples and the photobooth is not only a fantastic icebreaker, it creates lasting memories.
Will it lose its charm? "I don't think so – not unless people get tired of seeing photographs of themselves or posing for pictures with friends and family," laughs Tripp. "It's just more functional than other trends."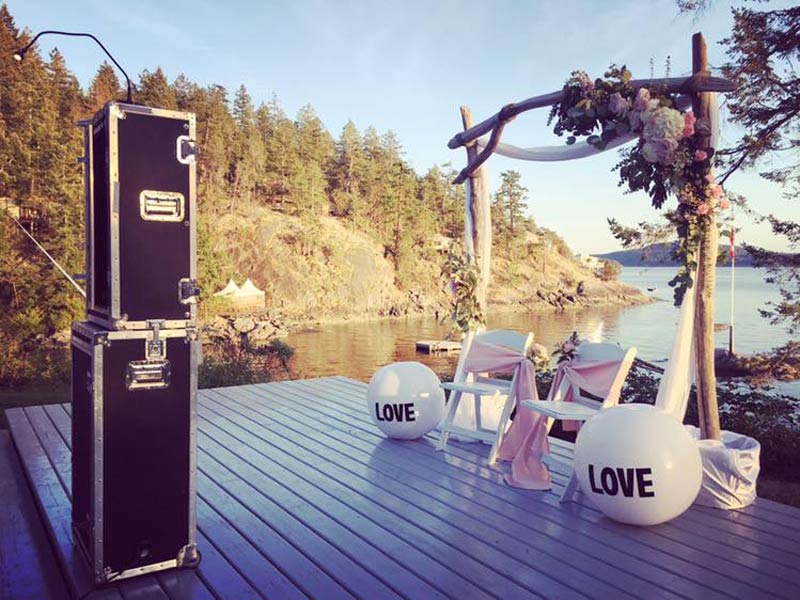 Event photobooths are different from the ones you encounter in malls. They're much bigger and they aren't coin operated. Groups of guests can pose for photos together at no cost – the wedding couple pays a flat fee for a photobooth typically – and a box of props is supplied at no extra charge to make posing for photo strips even more fun.
"Guests get so creative – especially as the night wears on! It really encourages mingling and gets everyone laughing and relaxed," enthuses Tripp, whose prop box includes an assortment of wacky items such as hats, boas, and fancy glasses.
"It's so much fun for all ages and you'll see families, couples, and people from teens to seniors striking poses and showing each other the photostrips afterward. Plus guests love that they get a unique memento to take with them."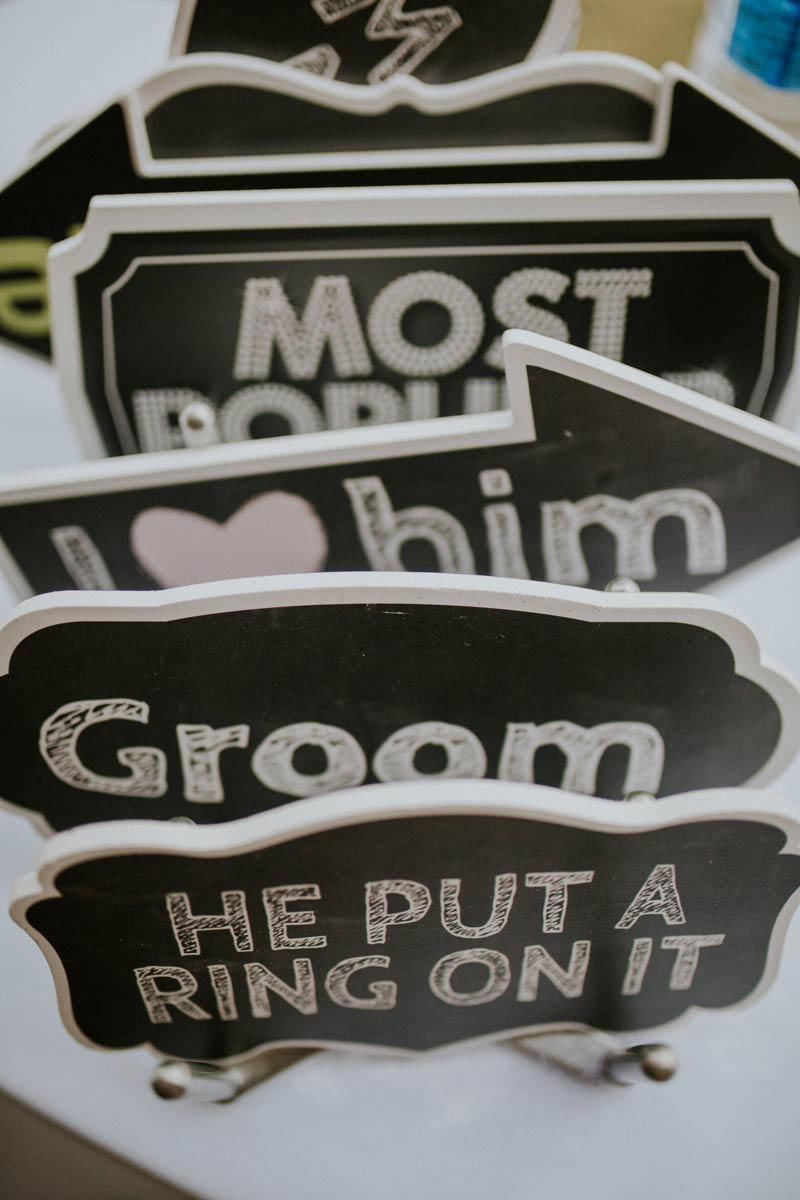 The Coastal Weddings & Events Photobooth fits in a six foot by six foot space and is large enough for groups of up to 10 people. It runs off a regular electrical outlet, and they have a generator for outdoor events if required. Best of all, it doesn't take long to set it up or take it down. Cost starts at $699 for four hours.
Their photobooth is versatile and can be curtained off so that it is more private, or situated so that photos are taken against a specific backdrop or scenic background. That makes it ideal for themed weddings or outdoor venues with spectacular views.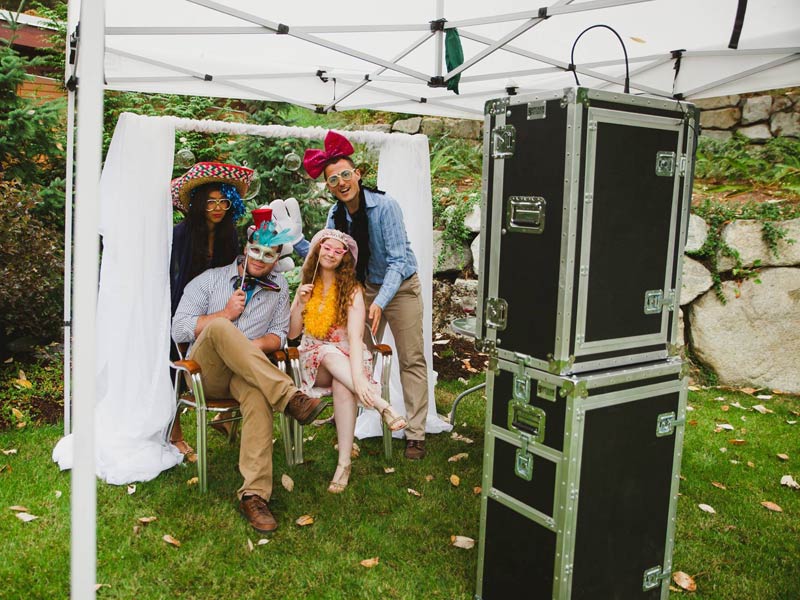 "It works really well at wedding receptions because we can program custom wording for the photographs, plus we include the high resolution digital images on CD at no charge, so the bridal couple will have a copy of every photograph taken," explains Tripp.
Bridal couples should remember that photobooths are popular for all kinds of events and Tripp cautions couples to book early to avoid disappointment. Her Coastal Weddings & Events Photobooths are in high demand for all kinds of parties, everything from family reunions to milestone birthday celebrations to charitable fundraisers and corporate functions.
Additionally, a photobooth is quickly becoming a very sought-after donation request for non-profit fundraisers. Tripp says she likes to give back to the community and will donate it to be used for good causes when it isn't already booked.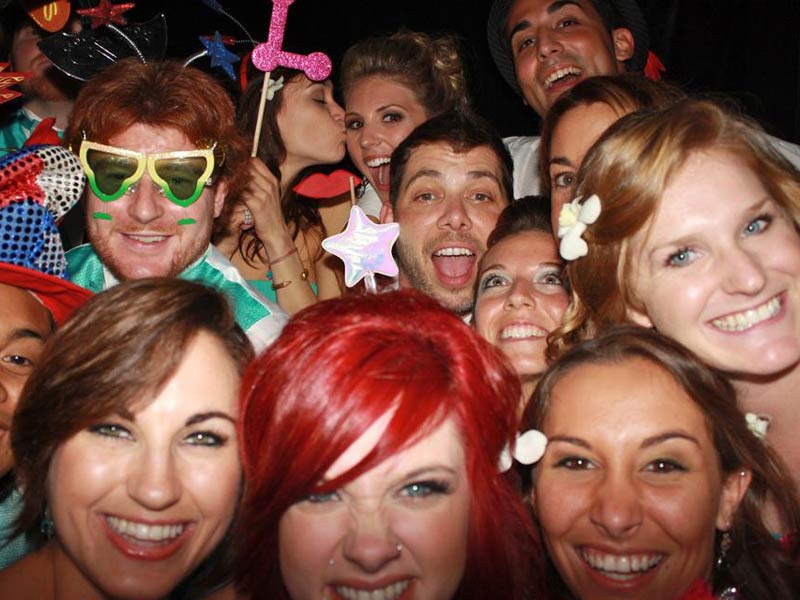 "I think the value of a photobooth lies in the fact it is entertaining and gets people to talk to each other, which is the key to having a good time," says Tripp. "I think the photobooth is proving to be less of a trend and more of a new tradition for celebrations and events, particularly weddings."
It makes sense. For weddings, a photobooth gives guests something to do other than dance, gets conversation flowing, and creates a record of who is there to share the special day in a much more animated way than signatures in a guestbook.
What better way to start happily ever after than with smiles, laughter, and building lasting memories?