10 Dec

Using Elements from Nature in your Coastal Wedding

Dreaming up wedding themes is a ton of fun, isn't it? There's an endless array of motifs to choose from – using natural elements is by far one of our favorites. Nature lovers and outdoor enthusiasts will love a wedding that's designed with Mother Earth in mind. How do you give your reception an al fresco feel, though? Follow these tips and get brainstorming with your wedding planner!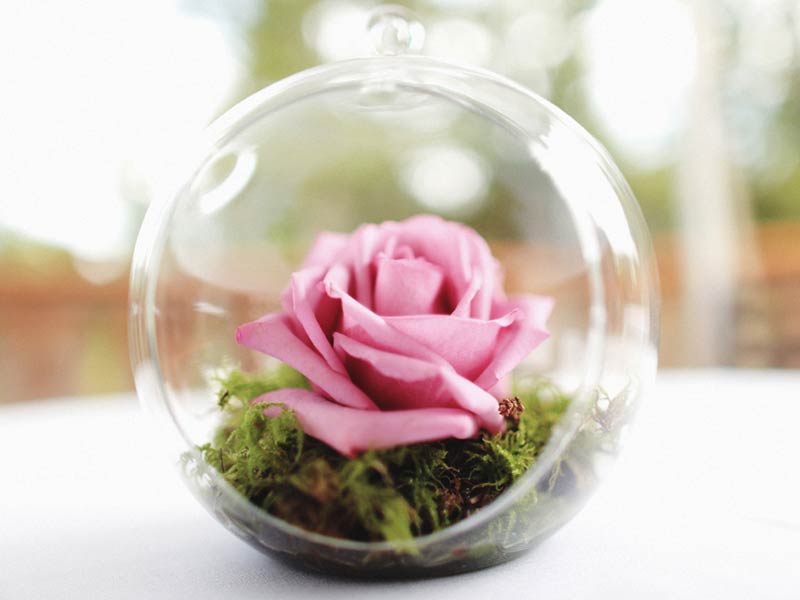 Work With the Season
What time of year are you getting married? Winter weddings call for ivory and cool blues; springtime is ideal for pastels; summer nuptials mean bright yellow, orange and aqua; rich gold, sage green and gemstones hues are perfect in autumn. Seasonal foliage can be used on reception tables, too – cranberries on sprigs of pine in the winter; tulips in the spring; big, bold flowers or bamboo in the summer; acorns and pumpkins in the fall. It's also important to keep seasonal blooms in mind for the sake of your budget and getting reliable flowers – your wedding planner will know exactly which florals to consider and which to stay away from.
Include Herbs in the Bouquet
Herbal lore dates back several centuries and using certain herbs in your bouquet can be a fragrant, meaningful and beautiful addition to your florals. Lavender and rosemary are said to bring passion, harmony and love, while cinnamon symbolizes prosperity and good luck – all elements that any bride would want on her wedding day! Just make sure that you don't use herbs on the reception tables – the strong scents may not mesh well with dinner.
Stick to an Overall Rustic Concept
Rustic weddings are primarily nature-infused. Candlelit rooms can be filled with branches, leaves, swags made from greenery, unfinished wood, tiny white lights, mason jars overflowing with nuts… think of creating a sophisticated woodland scene with a magical feel. Some couples go so far as to have their wedding in a barn with bails of hay for extra seating! Keeping your ideas within rustic decor may help to narrow down your options.
Outside-the-Box Ideas
Having a nature-inspired wedding doesn't have to mean sticking with simple decor. Consider unexpected elements like fruit, hanging terrariums, floral trees that only bloom at night, feathers, water lilies on water and ice sculptures. These surprise touches stick with your theme while elevating it at the same time.
The BC Sunshine Coast is an amazing place for a wedding and Coastal Weddings and Events are ready to help you create the perfect day. If you live off the Coast we are here to do any running around and errands that you just can't do when you are not here. If you work and don't have time to attend to the little details, we are here to help with whatever you need.
Coastal Weddings and Events can help you with: