10 Jul

Environmentally Friendly Weddings

Since we just celebrated Earth Day on April 22nd, planning an eco-friendly wedding was on my mind. For people who care about the planet, integrating those ideals into their wedding day truly shows off their personality. Decrease your ecological footprint by following these easy tips for a green wedding.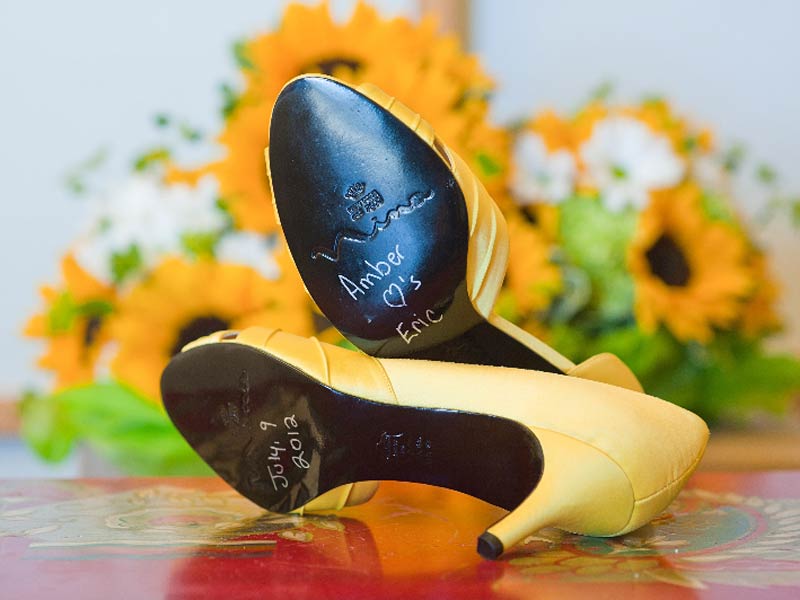 1. Trim the Guest List
One of the easiest ways to plan a green wedding (and budget friendly) is to keep the guest list small. The fewer people at your wedding, the smaller the ecological impact.
2. Go Local
Instead of ordering guest favors, florals, accessories and other wedding details from afar, buy them locally. This is especially environment-friendly when it comes to food and drink, but getting anything from an area vendor means there's less travel overall and that you're contributing to the local economy. Win-win! Ask us for more ideas – we have lots!!
3. Hire Green Vendors
As you hunt for a caterer, your gown, the rings, etc., keep the green theme in mind. From working with a venue that uses organic produce to ordering a hemp suit for your hubby-to-be, there are various ways to make sure your vendors are protecting the planet.
4. Carpool 
Figure out where a majority of your wedding guests are staying and offer a shuttle. Reducing the amount of cars on the road will lower the overall impact of your wedding day. Encourage your guests to carpool if possible – it'll also make parking easier for everyone!
5. Eco-Invitations
It's so easy now to find gorgeous, chic wedding invitations (and save-the-dates and thank you cards!) that are made from recycled materials. Or, if you want to be really kind to Mother Earth, break the mold and send Evites to everyone if you're having a super casual wedding.
6. Pick Your Venue Wisely
Unless you have your heart set on getting married in a church, pick an outdoor location for your nuptials, like a community garden or a rustic farm.  Ask us at Coastal Weddings for some great ceremony location ideas!
7. Green Candlelight
Candles can create such a romantic setting, but avoid ones made with paraffin. Instead, choose soy or beeswax candles to set the mood.